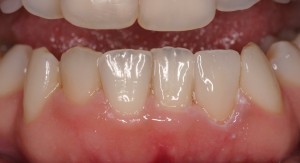 This case demonstrates that highly naturalist results that can be achieved with e.max pressed cores layered with e.max porcelain using a typical stacked technique.
The next photo of the prepared tooth shows an adequate amount of tooth reduction, if the case were done with either zirconia or metal, there would be difficulty masking the cervical grayness of metal or the opacity of zirconia.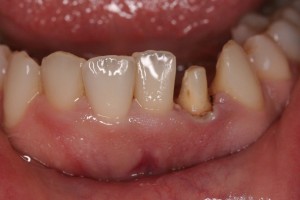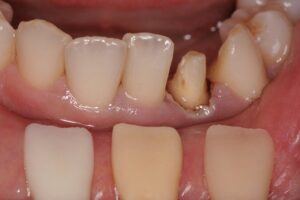 In-House Dental Studio's custom shade tabs derived directly from the porcelain powers we use are helpful to communicate the shade through the use of photographs.