This photo shows the various opacities of the shade tabs for the different e.max ingots available.  We sought to highlight this by backlighting the tabs as opposed to illumination from the front.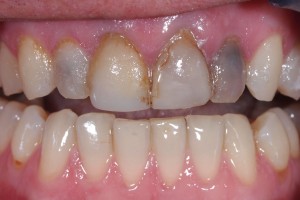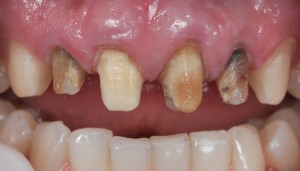 This photo is from the first time we finished this case.  The patient developed crazing in the crowns because we made them too thin.  Also, we chose an ingot for the copings that was too translucent allowing the discolored stumps to bleed through.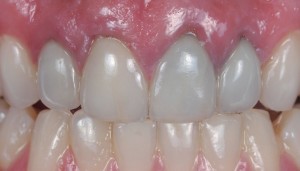 This photo is of our remake of this case.  The slightly increased thickness and more opacious coping allowed us to make a stronger crown that better masks the discolored tooth structure.