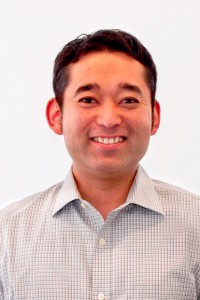 Shoji Kawabata was born in Kagoshima, Japan in 1976.   He grew up and received his primary education in Kagoshima, where he was certified as a Dental Technician in 1997.  He completed the post-graduate ceramics course at the Osaka Ceramic Training Center in 2001.  During his program, he had overseas training at the Kataoka ceramic in Honolulu.
In 2002, Shoji came to the United States to accept a position at Cusp Dental Research, Boston as a ceramist specializing in implant framework design and fabrication.
Four years later,  in 2006, Shoji started to work with  Gerald  Cohen, DDS in Greenwich, CT,  as an in-house dental technician. During that period he had the opportunity to treat patients directly with Dr. Cohen. Dr. Cohen and Shoji tried to reconstruct lost tooth substance according to natural design.
In 2010,  Shoji opened an esthetic dental lab called In-House  Dental Studio.  The name symbolizes the hope that dentists and technicians will work together in order to achieve highly naturalistic results.
Shoji regularly attends and participates in continuing education courses throughout the world. He is committed to continued learning, as well as mentoring new technicians.